Second story of backpacking trip to India in my 20s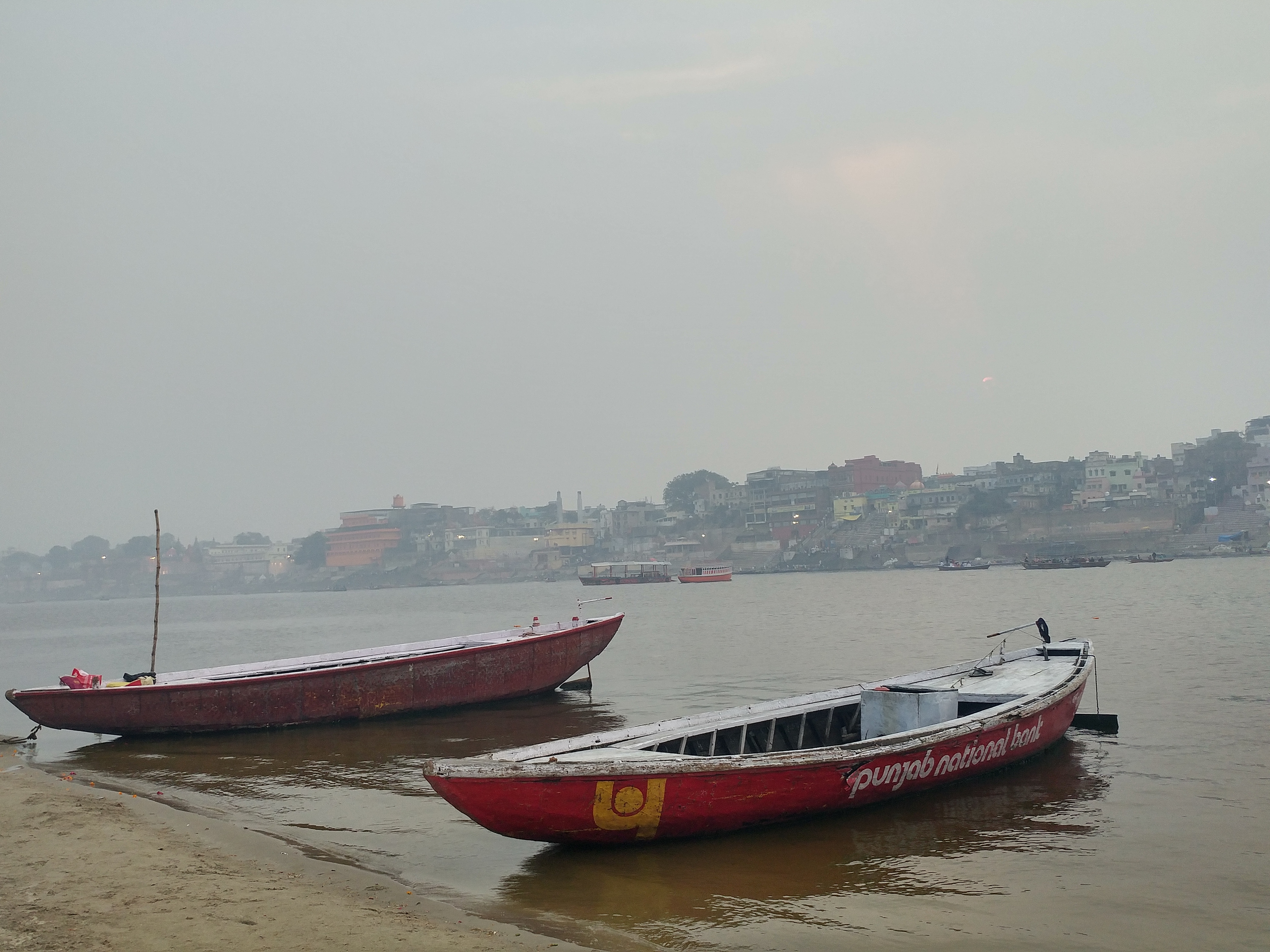 When I go somewhere in a city in India, three-wheeled auto-rickshaws are a common mode of transportation.
If you go out on the road, you can hear lots and lots of car horns. It seems like they use it more than the brakes, and it could hurt your ears. Also, the lanes on the road are meaningless, and they drive so close to other vehicles that they nearly touch your vehicle. There are many cars without one side mirror, which was very interesting to see.
When I moved to another city, trains were the main mode of transportation, as I mentioned before. India is a huge country, and it takes 12 to 18 hours to travel between cities normally.
If someone travels from the far north to the far south, it would take several days.
One time, I had to move to a nearby city, and it took 4 hours.
The staff at the station did not give me a seat and said it was because it only took 4 hours.
I could either stand on the train or buy a seat inside the train.
It was very impressive, and I could feel the size of India again.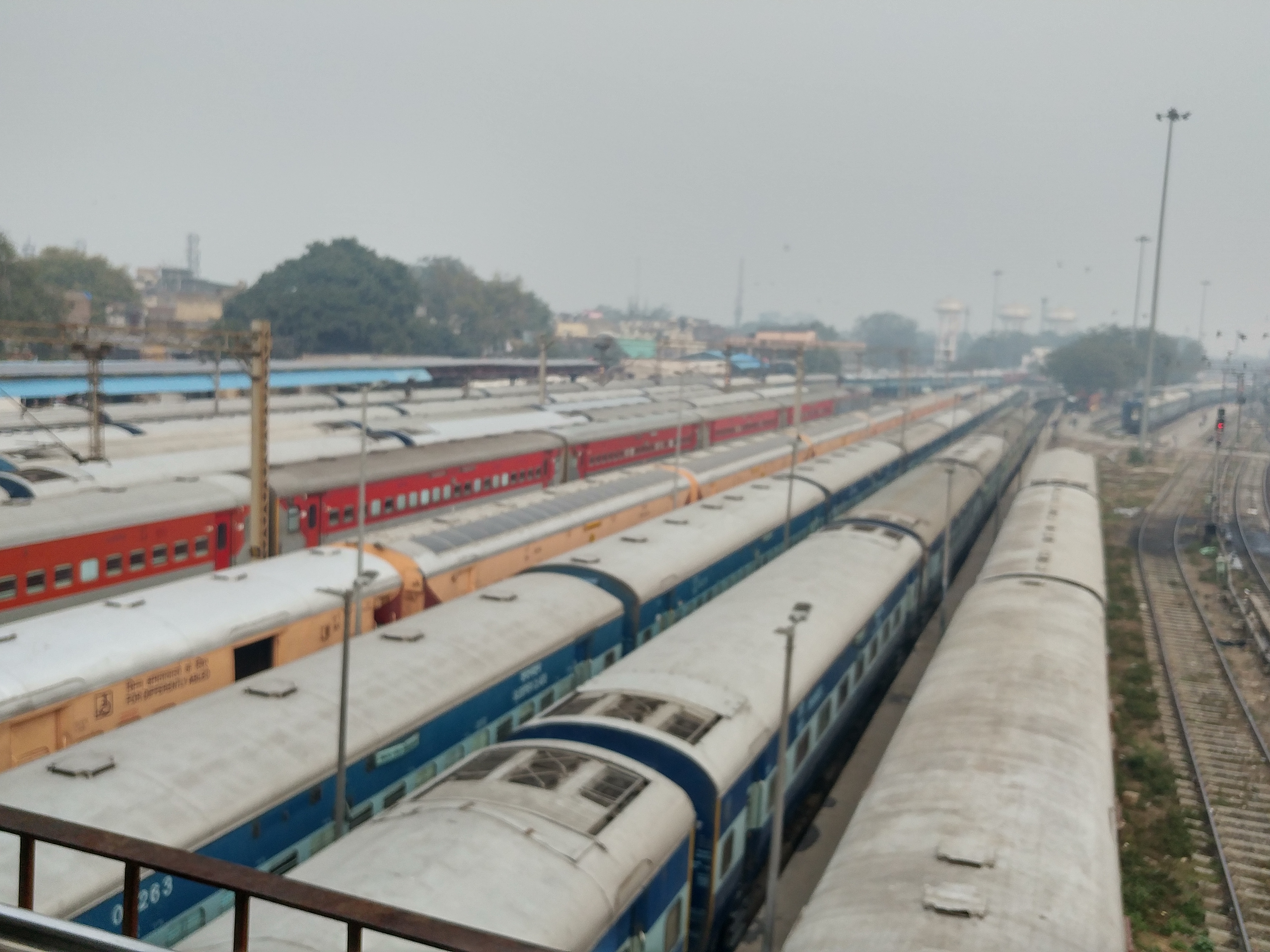 While moving by trains or buses, delays are natural, and 1-2 hours are considered common. 3-4 hours is kind of normal between cities, and I never saw anyone complaining during travel.
If you're traveling in India without a package trip, make sure to plan with spare time and not make a tight schedule.
I've heard many stories about people who missed their next train or flight because they had a tight schedule.
Another example of waiting is at a restaurant.
When I went to a restaurant, there were no other customers, and I only ordered fried rice, but it took 1 hour.
So I learned to go to a restaurant before I got hungry.
I soon adapted to their time, and waiting and delaying became elements of traveling in India.
On one hand, I was thinking about why we live such busy and fast lives in Korea. I felt relaxed in India, but when I came back to Korea, I adjusted to the Korean time right away.
If I had to choose the two most strange things about India, I would say it's the random scammers and the random people who show kindness.
For example, one time, I was on my way to the station to book a train ticket. It was a big station with lots of people.
As I was crossing the road, a man dressed smartly talked to me and said, "The station is closed today." He gave me some information about a train ticket booking office, and it sounded trustworthy.
He even took me on a rickshaw for a low price, like a local place. When I got to the office, it looked a little bit strange, and the price they offered was overpriced. At that point, I realized I was fooled, and I had to go back to the station.
The station was open, and he lied to me.
These types of things happened a lot, but I learned to walk away from them.
Another common scam that happens when using a rickshaw or taxi in India is that upon arriving at your destination, the driver may tell you that your hotel is fully booked or closed for the day.
To avoid falling for this scam, make sure to have the exact contact information for your hotel and confirm that your room is available for the day you arrive.
Additionally, when taking a rickshaw, it's important to negotiate and agree on the fare before getting in. If the driver says "pay as you like," it could mean that they will charge you whatever they want at the end of the ride.
While encountering scammers and street vendors selling goods can be tiring, I also met many kind Indians who helped me without any ulterior motives.
Although the crowds of people in India can be overwhelming at times, visiting historic sites, temples, chapels, palaces and desert landscapes, was truly breathtaking. The intricate designs and patterns were delicate and mesmerizing, the stars of desert was and the Ganges River, a holy place for Indians, made me contemplate many things.
India is an incredible country in many ways. and although there were times when I grew tired of certain aspects of travel, I found myself missing it and dreaming of going back there to do yoga for weeks, relax by the Ganges River, and drink chai.
인도배낭 여행 두번째 이야기
인도는 워낙 큰 나라이고 도시간 교통 수단은 기차가 많이 이용되는데 한 도시를 이동할때 평균 12~18시간이 걸렸습니다.
한번은 아주 가까운 도시로 이동하는데 기차역에서 티켓을 사려니 자석을 주지 않는거에요. 이유는 4시간 밖에 안걸려 자리를 예약할 필요가 없다는 거였습니다. 그래서 전 기차에서 임시 자석을 사든 기차 바닥에 앉아 가든 해야 했었죠.
우리 나라와 비교가 되면서 정말 크다 라고 느꼈습니다.
기차 여행이든 버스로 이동이든 지연이 되는건 정말 자연스러운 일이었습니다.
1~2 시간은 귀여운 편이었고 3~4 시간 지연도 별거 아니었습니다.
인도여행을 할 때는 일정을 빡빡하게 짜면 안됩니다.
지연이 되어 종종 다음 버스나 비행기를 못탔다는 이야기도 들었으니까요.
인도에서 특이한 점은 바로 여기저기 길거리 사기꾼이 많았다는 것과, 반면에 아무 대가없이 친절을 베푸는 사람들이 많았다는 점입니다. 기차역에 다와서 사기꾼에 깜빡 속아 다른 곳으로 갔다가 다시 기차역으로 두번 걸음 했던 일이며, 버스 티켓을 잘못 산 일 등 참 많이 있었습니다.
그런데 제가 어려움에 처해있을때 그냥 적극적으로 다가와 도와주는 사람주고 아무렇지 않은 듯 간 인도인들도 참 많았지요.
인도는 정말 대단한 매력의 나라입니다.
사람들도 미어지고 복잡한 길, 호객행위하는 사람들로 지칠 수도 있는 여행 중간중간, 인도의 역사적인 장소들, 궁전, 사막 들은 정말 숨이 머지게 아름다운 곳들도 많았습니다.
다음에 다시 인도를 가게된다면 몇 주동안 천천히 요가를 하며, 인도 친구를 사귀고, 갠지스 강에서 멍때리고, 아침마다 짜이를 마시며 느긋하게 지내다 오고 싶습니다.