My first impression of India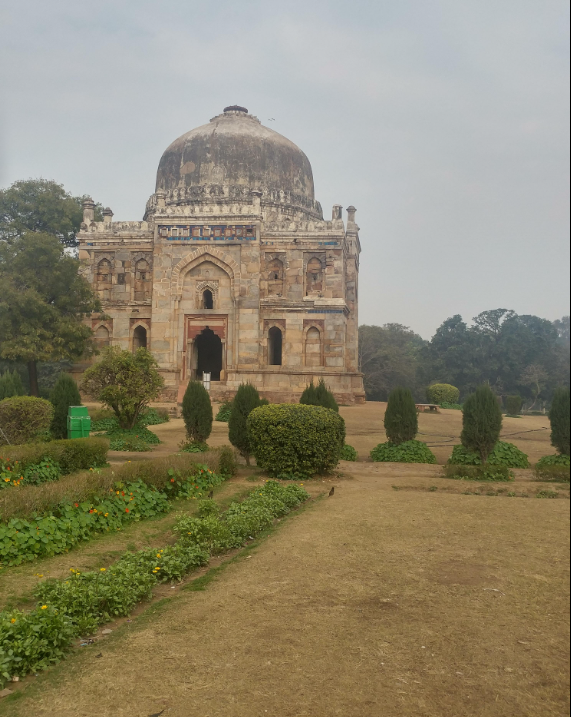 I got my first impression of India whileapplying for a visa in China.
I was traveling in China at the time and went to the Indian embassy to apply for the visa. However, the process was very inefficient, with long lines of people waiting outside for hours. It was January and very cold, and it took me almost a day to finish the process. With that impression, I flew to India in 2006.
India is a huge country, the seventh largest in the world, with the second-largest population after China. It has 22 official languages, but Hindi is the most widely spoken, with more than 40% of the population speaking it. English is also widely spoken due to India's history as a British colony.
India is also well-known for its film industry, the largest in the world, centered in the city of Mumbai, which is also known as "Bollywood." Indian movies are often characterized by songs and dances, and their running time is usually longer than 3 hours. When I went to see an Indian movie in a theater, there was a break during the movie.
If you visit India, you will notice that people tend to stare at you a lot. They watch you everywhere, and often some students or adults may ask you to take a picture together, making you feel like a celebrity.
When I travel abroad, I often find that there are not enough washrooms where I go, which can be uncomfortable.
It's hard to find toilets sometimes, and I can say that among other countries, India is the most difficult and uncomfortable when it comes to using a toilet. They sometimes call it an "open toilet," which means relieving oneself outside in nature. Many houses, especially in rural areas, do not have toilets inside.
When I was traveling by train, I saw men sitting crouched and relieving themselves many times. At first, I wondered why they came near the railway, but I later understood that they came far from their houses to do that. For girls and women, they have to walk far to relieve themselves, which is not only uncomfortable but also dangerous for women. They usually go before sunrise or after sunset to avoid men.
Since 2014, Indian Prime Minister Modi has started a toilet-building project, planning to build 100 million toilets in rural areas. It's still not enough, but it's getting better little by little. There is even an Indian movie named "Toilet," which is fun and worth watching. When you have the chance, I recommend watching it.
I arrived in New Delhi, the capital of India, and decided to stay in one city for a long time, not rushing to move around.
I planned to travel to the northern part of India...
to be continued.
인도 배낭여행중 인상적인 점
2006년 인도로 배낭여행을 가서 50일 가량 있었습니다.
세계 7번째로 큰 나라이자 세계 2번째로 인구가 많은 나라 인도.
내 피부는 좀 하얀 편인데 하지만 평범한 얼굴이라 한국에서 별일 없이 살고 있는데 인도에 가서 연예인 기분을 느꼈어요.
사람들이 계속 쳐다보고 아이들, 어른들이 같이 사진 찍자고 했고, 제 피부가 하얗고, 긴 머리가 이쁘다며 난생 처음 겪어본 기분은 느꼈어요.
외국 여행을 하면 우리 나라만큼 화장실이 있지가 않아서 불편한데 인도는 그 중 최고였지요. 인도는 화장실 자체도 많이 없었고 시골로 가면 급격히 화장실 이용이 힘들어 집니다.
가끔 ' open toilet' 이라고 얘기를 해주는데 그건 자연에서 해결하는 걸 뜻했지요.
개선의 의지를 갖고 나라에서도 노력하고 있으니 조금씩 나아지겠지요.
전 여행할때 바쁘게 많이 도는거 보다 한 도시에 오래 있으며 여행하는 것을 좋아합니다.
이때도 돈은 없지만 시간은 넉넉한 여행이었기에 인도의 북쪽지역을 돌기로 계획을 짰습니다.
인도 여행의 인상적인 점 2편은 다음에 적겠습니다.