The books I loved in my childhood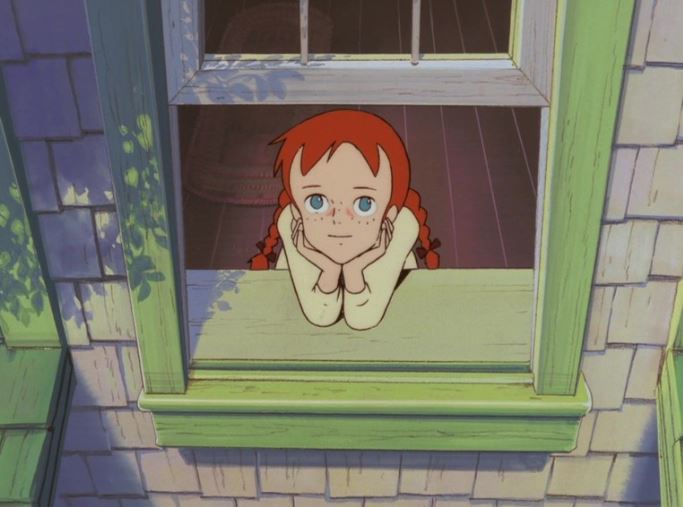 "I want to tell you about some of my favorite books from when I was a child.
The first one is definitely "Anne of Green Gables."
It's a very famous novel that I loved, and I saw the animated series, TV series, and read the book, of course.
Anne was an orphan girl who was always dreaming of having her own family.
She was mistakenly sent to Matthew and Marilla's house, who actually wanted a boy to help Matthew's farm.
Anne was supposed to be sent back, but thankfully they decided to keep her.
After Anne came to Green Gables, a Abonely hill, the house was changed lively.
She is sensitive, fanciful, talkative, dramatic, and imaginative.
The story showed her growing up, and I was hooked by the story and her character.
I don't know the exact reason why I came to like it so much, but maybe it was because I have freckles and I was also an imaginative girl.
When I was a middle school student, my friends called me 'Red Hair Anne.'
I liked Anne's attitude of talking to nature and being thankful for what she has and where she is.
Another book I loved is "Daddy Long Legs."
The main character's name is Judy, and she lives in an orphanage.
She had a benefactor who paid her tuition so that she could go to college and live in the dormitory.
She also got a monthly allowance from her benefactor.
She must write him a monthly letter, but she has never seen him in person.
The story showed Judy's letters, showing her growth and her daily life at college with many fun events and episodes.
I liked her bright and independent character and how she never gave up, even though she struggled with her studies at first.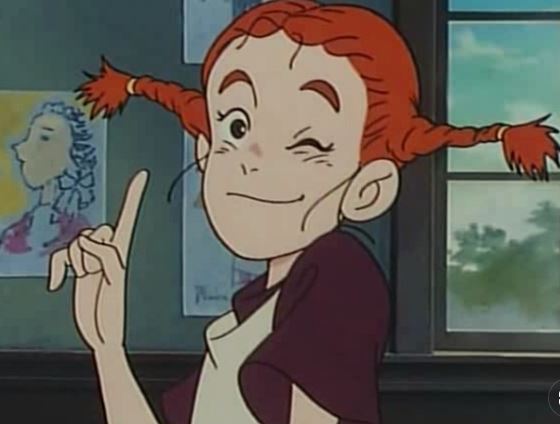 "Little Women" is another book I loved.
It's a story about four sisters in the March Family: Meg, Jo, Beth, and Amy.
The book always gives me some Christmas spirit and makes me feel warm-hearted.
I'm particularly a fan of Jo among the characters. I had a similar character to Jo; she's kind of a tomboy, but she liked reading and had a free spirit. She had the will to do what she wanted.
After becoming a mom, I came to think about the mother of "Little Women." I think she is a very wise, generous, elegant, and refined woman who raised her daughters with kind spirits.
The last book I want to mention is "Jane Eyre." Jane's parents died when she was very little, and she was put in her maternal-side uncle's house. But after her uncle died, her aunt disliked her and sent her to a poor charity school.
After staying there for ten years, she went to Mr. Rochester's mansion as a governess. Jane is not a pretty girl; rather, she has a pale face and is skinny. But I like her strong and calm mind and individualistic character.
The characters in all four books I love have similar situations and characters, and they don't have a beautiful face. I was somewhat skinny and had a common face with many freckles, and I grew up in a not-so-rich family. But I was happy and had a positive mind, always looking on the bright side of life. As I grew up, the books I read influenced me a lot. I still try to keep good books around me always."
내가 좋아했던 책들
어린 시절 좋아하고 여러번 보았던 책은 "빨강머리 앤", "키다리 아저씨", "작은 아씨들", "제인 에어" 입니다.
앤(Anne)처럼 상상력이 많고, 키다리 아저씨의 주디(Judy)처럼 긍정적이었습니다.
작은 아씨들의 조(Jo)처럼 독립적이고, 제인에어의 제인(Jane)처럼 조용히 강하기를 바라면서 컸구요.
마르고 주근깨가 있던 제가 4명의 캐릭터에게 영향을 받은 것도 조금 우연이 아닐 수 도 있겠네요.
물론 조는 그런 쪽은 아니었지만요.
크면서 참 책의 영향을 많이 받은 것 같습니다.
어른이 되어 한동안 잊고 살던 캐릭터들이 아직도 제 안에 있다고 생각합니다.
한동안 힘든시기를 겪었고, 아직 끝나지 않았지만,
이제 다시 제가 사랑하는 그 캐릭터들을 불러내어
자유롭고 독립적으로 행복하게 살아야겠습니다.